Enhance Your Reporting
Achieve your business goals with accurate data, performance recommendations, and engaging client reporting from a one-single dashboard.
WHITE LABEL REPORTING TOOL
White Label, Custom Dashboards & Templates
Turn to experts for digital marketing reports to address common client reporting questions, build sales narratives, and close more deals. AdClicks is the reporting tool that lets you use your logo, color palette, and brand assets.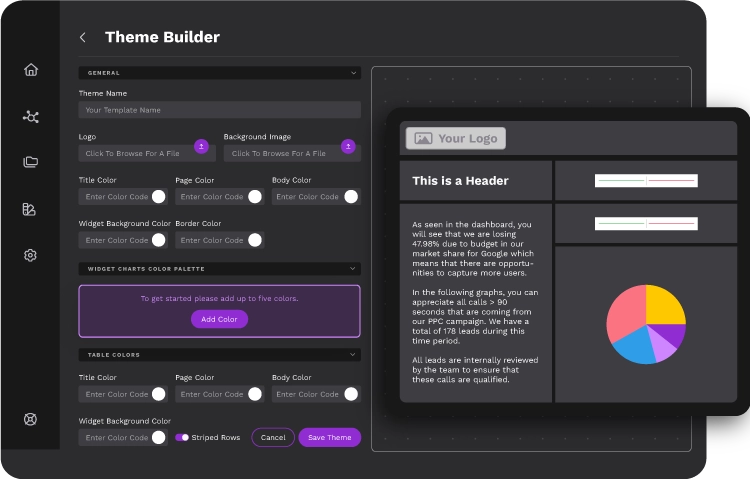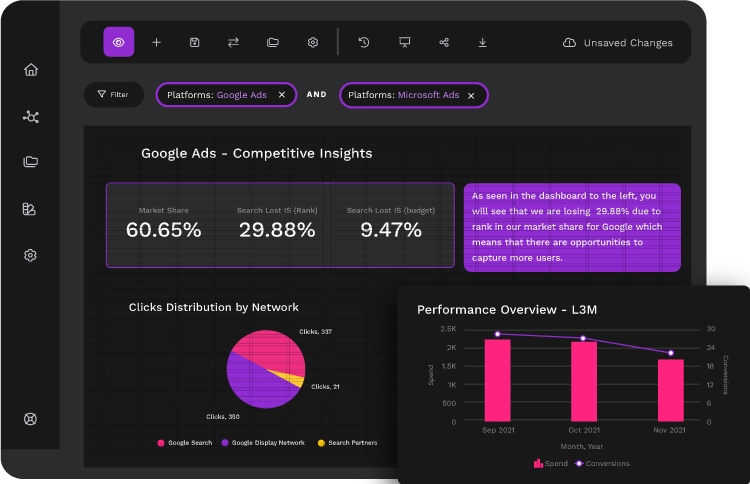 AUTOMATED REPORTING SOFTWARE
Simplified & Automated Online Data Source
Creating a digital marketing report for your clients doesn't have to be overwhelming; you can automate it using a reporting software. Instead of burning out, your team can pull and summarize data into a digestible report. This reporting tool makes it easier to create client reports while saving time and minimizing errors.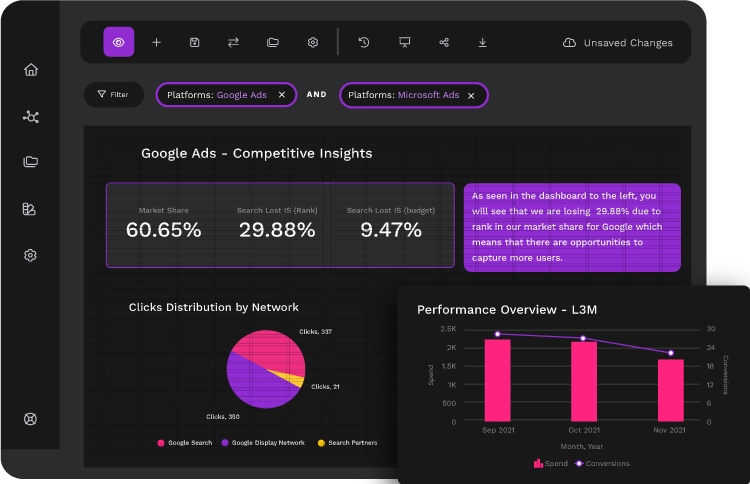 Real-Time Data
Integrated Real-Time Data at Your Fingertips
The times are changing and evolving quickly. Refrain from relying on outdated methods with inaccurate metrics. Empower your marketing campaigns with real-time data for the most accurate client reporting tool.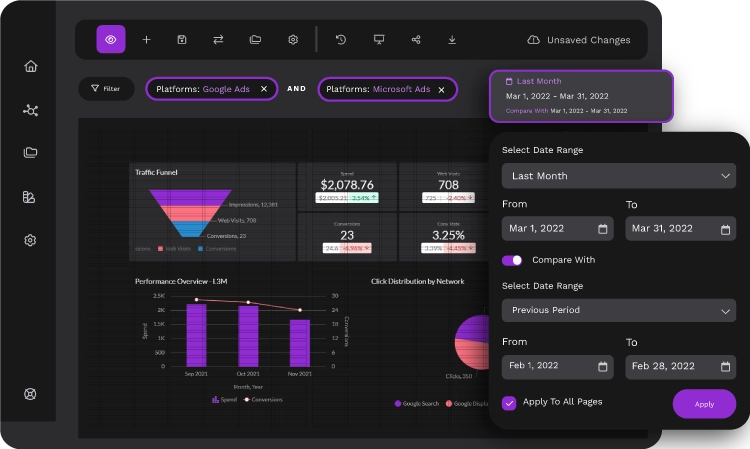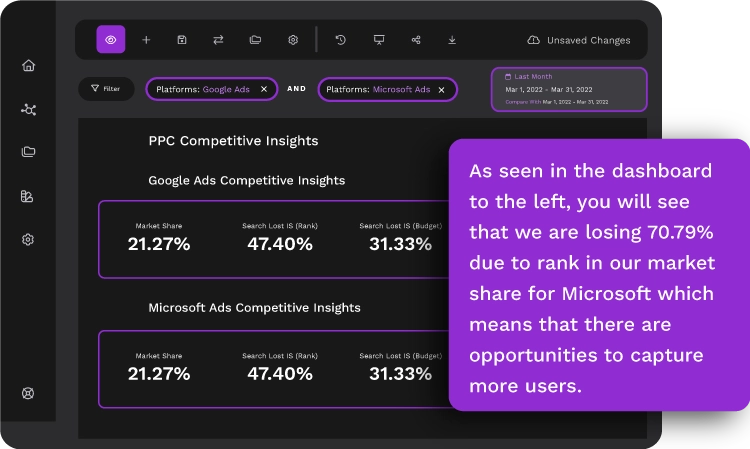 Data Storytelling
Showcase Problems, Solutions, and Evolution
Showcasing a story with your data builds transparency within client relationships. AdClicks reporting software's templates effectively communicate insights and solutions through persuasive narratives beyond the data. Leave comments, add custom metrics, and more throughout expert-built digital marketing reports.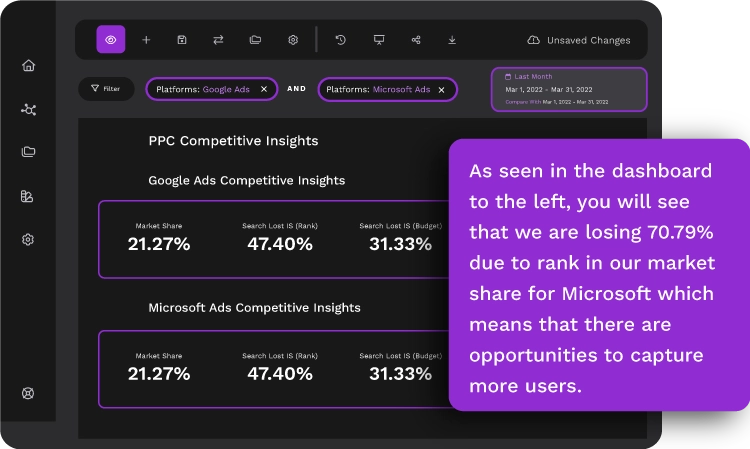 The Integrations Any
Marketer Seeks in Reporting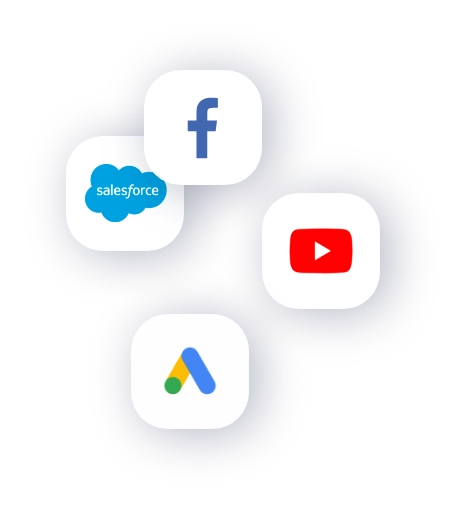 Official Reporting Problem Solved For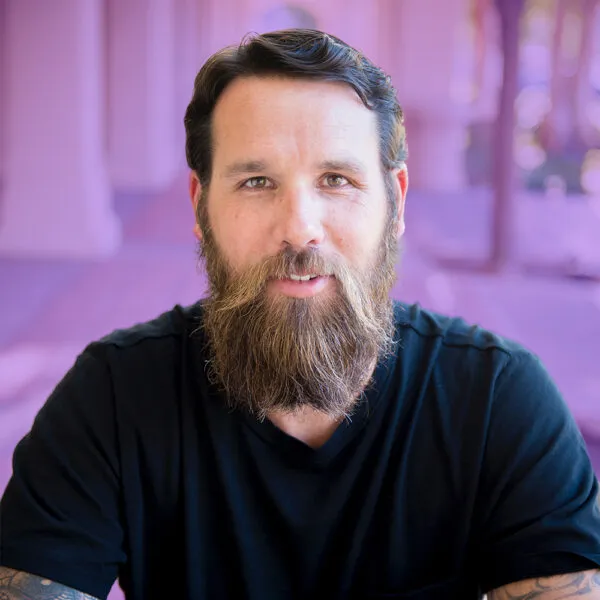 AdClicks has given my agency a way to offer reporting without the huge price tag that most bigger companies charge. Our clients love our reports now! It's worked well for us. In just a few clicks, we can generate a report and send it to a client without having to pull numbers from FB business manager. In one word, our experience with AdClicks has been: Easy! I've tried other reporting software, but I really like AdClicks. 10/10 would recommend. It's an easy solution to see where all the data you depend on daily is coming from.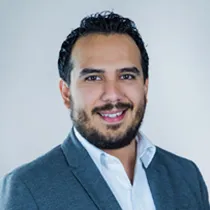 After trying most reporting solutions out there, we finally found a tool that is fast and easy to set up. With other tools we constantly had to review metrics because accuracy wasn't 100% there. With AdClicks we have expedited our reporting process, and we now save valuable time each month. The look and feel is a plus, since the existing templates help us tell the right story to our customers.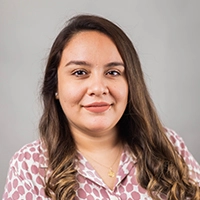 AdClicks is awesome, somedays my schedule is very hectic and is cool to jump in the platform and be able to check the performance of my accounts, do comparison and have the visual support to understand the metrics and communicate this to my clients.
Miriam Lara | Marketing Freelancer