Boost Your Marketing Reporting Game With AdClicks 🚀
Ready to streamline your marketing agency's reporting process and achieve new levels of efficiency? We invite you to start your free trial and experience the power of AdClicks.
No Credit Card Is Required
"*" indicates required fields
Here's How AdClicks Can Solve Your Marketing Agency's Reporting Challenges
Time-Saving Automation: Say goodbye to manual data gathering and spend more time on strategic decision-making.
White Label Capabilities: Customize reports with your client's branding, reinforcing their trust in your agency.
Customizable Templates and Dashboards: Present only the most relevant metrics and insights that matter to your clients.
Storytelling Visualization: Ensure your clients understand the value of your marketing efforts.
Comprehensive Reporting: Deliver comprehensive reports that showcase the full picture of your client's performance.
Official Reporting Problem Solver For
After trying most reporting solutions out there, we finally found a tool that is fast and easy to set up. With other tools we constantly had to review metrics because accuracy wasn't 100% there. With AdClicks we have expedited our reporting process, and we now save valuable time each month. The look and feel is a plus, since the existing templates help us tell the right story to our customers.
AdClicks has given my agency a way to offer reporting without the huge price tag that most bigger companies charge. Our clients love our reports now! It's worked well for us. In just a few clicks, we can generate a report and send it to a client without having to pull numbers from FB business manager. In one word, our experience with AdClicks has been: Easy! I've tried other reporting software, but I really like AdClicks. 10/10 would recommend. It's an easy solution to see where all the data you depend on daily is coming from.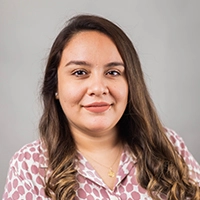 Miriam LaraMarketing Freelancer
AdClicks is awesome, somedays my schedule is very hectic and is cool to jump in the platform and be able to check the performance of my accounts, do comparison and have the visual support to understand the metrics and communicate this to my clients.